Our Story
We don't want our story to be about the Founder nor about the company. It is about the People we have crossed paths with over the years.
Our commitment and passion have been fueled by those we have helped reach their full potential. Our mission is to empower people by creating compelling identities, either through personal development or company brands.
We aim to be versatile without compromising our integrity, values and mission.
We have worked with nonprofit organisations, individuals and multinational companies since 2011. One important lesson we have learned regardless of whom we are helping, everyone wants to have a purpose and to make a difference in this world. Our commitment is to help make that happen.
Contact Us
Julia Afdasta
Director of CWMG Digital Agency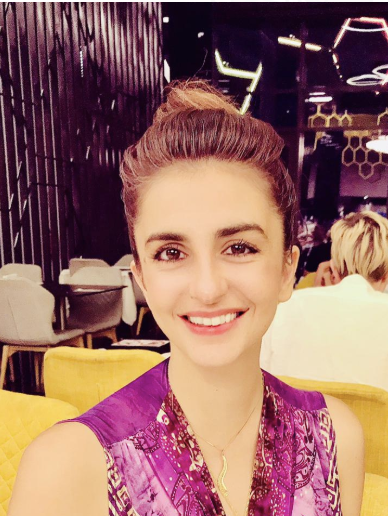 Her Career
Julia Afdasta, Founder of CWMG Digital Agency Ltd has over 15+ years of international B2B, B2C and D2C marketing and branding experience. Julia has always used digital and traditional marketing channels to target her client's prospects and customers in local or international regions.
As a brand marketing strategist and agency owner, her number one goal is to align marketing and branding strategies with her client's business goals, mission and budget.
"If you want to succeed and stay competitive become your customer."
Her Story
"From the time I was 11 years old until I was 17, I suffered silently from severe insecurity and low self-esteem, as a result of my parent's hostile divorce and going through years of poverty.
During those periods, the family dynamics and environment was extremely unhealthy and unstable, which had a massive impact on my mental and emotional well-being. I was always criticised and put down for my efforts in trying to please my parents, which caused me to feel insecure and critical of myself.
I couldn't do simple daily activities, as I lacked the courage, motivation and belief in myself. I would inflict self-abuse, run away from trusting anyone, being in abusive relationships and immersing myself in negativity all day, every day. I didn't know how to feel safe or feel loved. My life transformed when I found a Life Coach, who helped me see the good in me and my full potential. For me, it took several months to overcome my low self-confidence, belief and hatred.
I was taught and given new tools to change my thoughts, behaviours and patterns that were holding me back. I started to speak up and stand more confident in my beliefs. I began to feel something magical and empowering within my body, mind and soul. It felt like I was learning how to crawl, walk and run again.
From the age of 19, I started my own business, and for several years I volunteered in sheltered homes and poverty programs to help women and girls feel confident and love themself. I would share my story and inspire them not to give up and empower them to transform their lives and the way they tell their story. I could sense the hope and belief they began to have with their eyes and energy, which gave birth to my life's purpose and passion. I truly and deeply love making a positive difference in people's lives, and when I see them reach their full potential, I want nothing more because I have achieved my heart's desire.
Today, I am proud to state that I was lucky that I had invested in my personal development by trusting my life coach. Without the help of my life coach, I would have never reached my full potential nonetheless helped the many individuals and companies I did over the years."
---
We work with Integrity & Passion!
---
CWMG Digital Agency is a company that specializes in company and executive branding, marketing, and product development using digital technologies and traditional marketing methods. We work with companies that range from startups to large enterprises, globally.
Industries We've Worked In
LOGISTICS & TRANSPORTATION
"Julia is an incredibly positive, professional and passionate person who thrives on challenge and delivers amazing results often (in my experience) from a very limited briefing! She has the full array of marketing skills which have helped favourably reposition a number of my accounts both locally in the UK and in growing international markets where her insights and support proved invaluable. ."
Managing Director - Insurtech
"The team always provide above and beyond support for our projects. CWMG get results, and is a pleasure to work with them! They are highly knowledgeable and I would recommend them to anyone who wishes to enhance their brand and marketing goals."
VP - FinTech
"The team's drive and initiative to learn not only about the inner workings of our business, but also their attention to detail and efforts to become familiar with competitors within the same marketplace allowed them to play an integral role in the coordination and successful updating our brand and competitive advantage. The CEO's passion, creativeness and thoroughness in the projects/clients she undertakes makes her service a valuable asset in any setting." Director - Energy/Oil
Don't Know Where to Begin?
We Can Help. Achieve Real Results.
Schedule your FREE 1HR coaching or consultation session today